My Team
As a financial advisor for the Northwestern Mutual, I am committed to helping my clients whether they are concerned for their own financial needs or those of their family or business. I don't do it alone. With the support of a dedicated staff, we stand committed to providing you the best client service possible. If you have a problem or need assistance at any time, please let us know.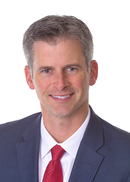 Gregg M Sainsbury, CFP®, MBA
Gregg started with Northwestern Mutual as Director of Financial Planning in 2017 in Mendota Heights, MN. Previously, he served as Director of Investments for Thrivent Financial in Lake Elmo, MN. Gregg has a bachelor's degree in Economoics from Gustavus Adolphus College (1996) and an MBA from the University of St. Thomas (2007) and earned his CERTIFIED FINANCIAL PLANNER™ certification in 2001. Gregg's roles include overseeing the FPS department and consulting with financial advisors on planning and investment strategies for their clients. Away from the office, Gregg loves participating in the lives of his daughter (Lucy), son (Isaac), and his wife (Amy). Gregg also enjoys golfing and reading, and lives in Lake Elmo, MN.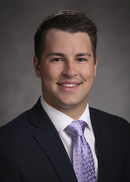 Chris Robert Ourada
Christopher started with Northwestern Mutual in 2014 in La Crosse, Wisconsin where he graduated from the University of Wisconsin-La Crosse with a degree in Marketing. He joined the Financial Planning Services team in January of 2017 as an Associate Financial Advisor. Chris consults with Jim to help build financial plans and administer investment solutions into clients' portfolios. In his spare time, Chris enjoys golfing, cooking, and spending quality time with his family. He currently lives in Shakopee, Minnesota.